DR. KATAYOUN (KATHY) RAHNAVARDI
FAMILY DOCTOR, MD, CCFP, COE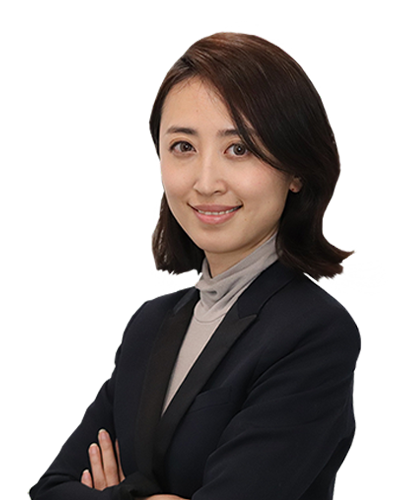 DR. CHEN (CHRISTINA) WANG
FAMILY DOCTOR, MD, CCFP

Dr. Christina Wang was born in China and grew up in Vancouver; she is fluent in both Mandarin and English. She ventured to the East coast for her undergrad years and returned back home to University of British Columbia (UBC) for her medical school and residency training. She provides her patients comprehensive primary care, taking care of newborns, young families, and also geriatric patients. Having recently completed her residency training, she is a believer in "growing with my patients". Outside of work, she enjoys reading, yoga, snowboarding and taking full advantage of the natural wonders in BC.

DR. NOOSHIN NIKOO
FAMILY DOCTOR, MD, CCFP

Dr. Nooshin Nikoo completed her medical degree in 2000. She completed her family medicine residency at University of British Columbia (UBC). She is certified by the College of Family Physicians of Canada (CCFP ) and has a Masters of Health Sciences (MHSc) from UBC.  She is also a current Faculty Member in the Department of Family Medicine at UBC. She has a special interest in patient-centered general medicine and the health of the vulnerable.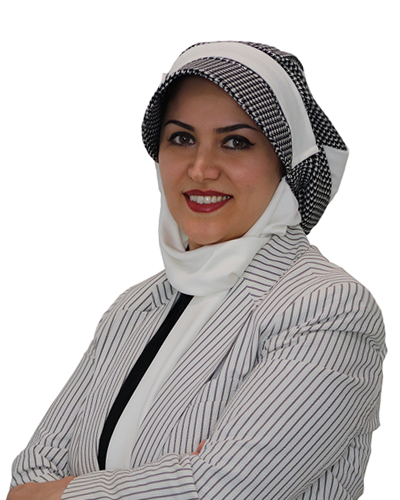 DR. AZADEH ABOLFAZLI
FAMILY DOCTOR, MD, CCFP

Dr. Fazli (Abolfazli) has been practicing as a medical doctor since 2006. She is a board certified member of Canadian College of Family Physicians, a licentiate of Medical Council of Canada, and a full-licensed member of the College of Physicians and Surgeons of British Columbia. Dr Fazli completed her Family Medicine residency in Manitoba, Canada. She is passionate about providing holistic and comprehensive medical care to her patients and involves herself with the full scope of family practice.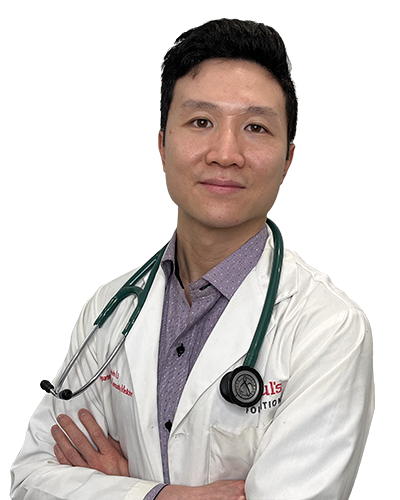 DR. KEVIN LI
FAMILY DOCTOR, MD

Dr. Kevin Li attended medical school at the University of Montreal and completed his family medicine residency training at McGill University. He has been practicing medicine since 2014 and works at Sina Medical Clinic full-time. He is fluent in both English and French. He enjoys seeing his regular family practice patients and walk-in patients. Dr. Li is also a clinical instructor at the University of British Columbia (UBC). Outside of work he enjoys cycling, snowboarding, and spending time with his dog.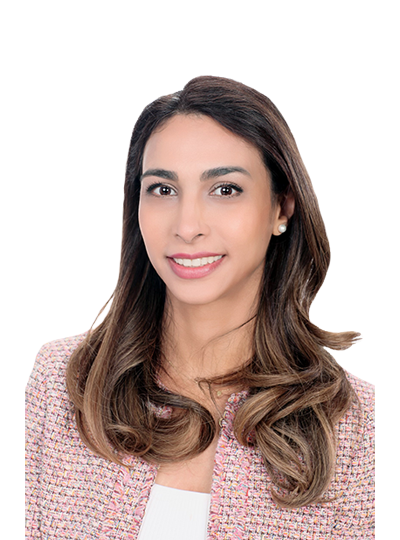 DR. NEGAR HAFIZI
FAMILY DOCTOR, MD, CCFP

Dr. Negar Hafizi is a graduate of the Tehran University of Medical Sciences and the University of British Columbia (UBC) during her residency. After her residency training from UBC she practiced medicine as a rural family physician taking care of patients at long term care facilities, hospital emergency departments, and at regular medical clinics. She has a passion for holistic and integrative medicine and actively pursues more training in both. It is with great enthusiasm that she joins the team at Sina Medical Clinic where she is practicing as a full-time family physician. Her areas of special interest are preventative medicine, chronic disease management, women's health, and minor procedures.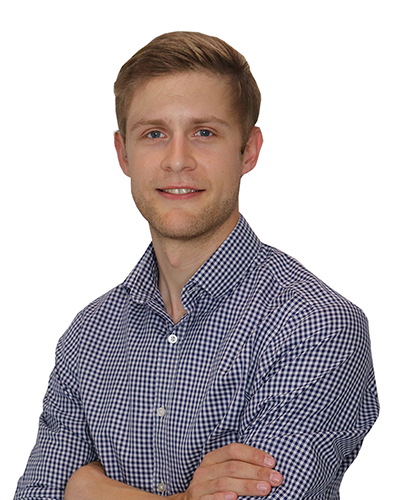 DR. PIERRE RECEVEAUX
FAMILY DOCTOR, MBChB, MRCGP, CCFP

Dr. Pierre Receveaux was born in France and was raised on Vancouver Island; he is fluent in both English and French. He moved to the United Kingdom in 2008 to study at the University of Dundee and completed his medical degree in 2013. He subsequently undertook a two year foundation training program in the region of Tayside in Scotland. This was followed by a four year general practice specialty training program in the Greater Glasgow region. Dr. Receveaux's training has provided him a broad background in the full scope of family practice including in pediatrics, psychiatry, geriatrics, ear nose and throat, and emergency medicine. Dr. Receveaux is an advocate for patient centered medicine as well as realistic medicine. Having returned from the UK in July 2021 he is looking forward to establishing a patient base in Vancouver. Outside of work Dr. Receveaux is passionate about road cycling as well as cooking and exploring the city and its outdoors.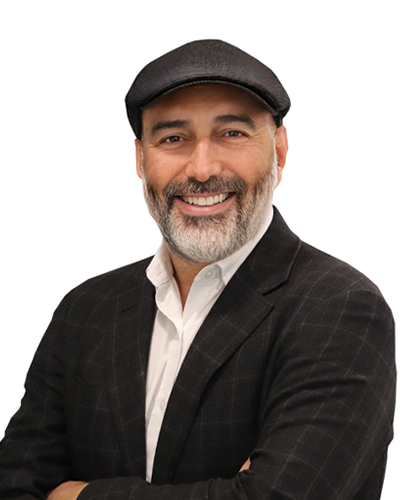 DR. SAEEDREZA GANJIZADEH-ZAVAREH
INTERNAL MEDICINE SPECIALIST, MD, MHSc, ABIM, FRCPC

Dr. Saeedreza Ganjizadeh-Zavareh (Dr. Ganji) was born in the City of Zavareh in Iran. He was accepted to Isfahan Medical School in 1986 and after graduation he worked as a family doctor in rural cities in Iran specifically seeing patients in the area of addiction and pain management. Shortly after, he immigrated to Canada and he received his Masters of Epidemiology from the University of British Columbia (UBC) in 2006. A year later, in 2007, he was accepted into Internal Medicine Residency. He received his Internal Medicine Certification from the Royal College of Physicians and Surgeons of BC in 2011. He has been working as an Internal Medicine Specialist for the last 10 years. He is a Staff Internal Medicine Specialist at Langley Memorial Hospital, Ridge Meadows Hospital, UBC Health Sciences Centre Hospital, Vancouver General Hospital, and VGH - Gordon and Leslie Diamond Health Care Centre. He also has clinic associations with the Chest Pain Clinic - Langley Memorial Hospital (FHA).
Dr. Ganji accepts referrals for all types of internal medicine care such as: Diabetes mellitus, Hypertension, Liver Disease – Including medication dose adjustment, Kidney Disease – Including medication dose adjustment, Dyslipidemia, Chest Pain, Dyspnea, Pain (any kind), Chronic Dizziness or Vertigo, Syncope, Jaundice, and Chronic Iron Deficiency Anemia. Urgent referrals are generally seen within one week.
To see Dr. Ganji please ask your doctor to send a referral to Sina Medical Clinic.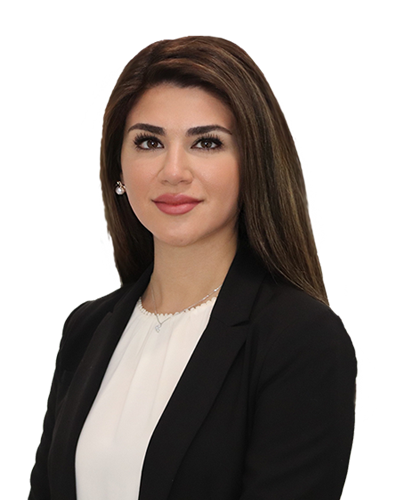 DR. SAREH ZAHEDIEH
PEDIATRICIAN, MD, FRCPC

Dr. Sareh Zahedieh completed her Bachelors in Science at the University of British Columbia and started her medical career by attending Saba University School of Medicine in 2010. She then went onto completing her Pediatric Residency at University of Arizona in Tuscan and completed a year of fellowship training in Pediatric Critical Care at Washington University in St. Louise. She then returned to Vancouver to be close to family and this started her journey as a community pediatric consultant in Vancouver in 2018. She has a wide scope of practice including medical conditions in all age groups in the pediatric population. She is double boarded in Pediatrics in both US and Canada. During her spare time she enjoys keeping active, painting, travelling and spending time with friends.


Dr. Zahedieh accepts referrals for patients (newborn - 18 years) for the following conditions:
General Pediatric Concerns: Nutrition Deficiency (e.g. B12, Iron, Calcium, etc), optimal growth, etc.
Childhood Obesity or Diabetes
Disability Behavioral Assessment: Learning & Eating Disorders, and ADHD
Autism
Annual Check-ups, Ear and Throat Infections, Asthma, Allergies (seasonal or food)
Immunization Counselling
Premature Baby Care
Adolescent Care (e.g. Depression, Anxiety, Panic Attack, Schizophrenia, etc.
Minor Injuries & Rashes
To see Dr. Zahedieh please ask your doctor to send a referral to Sina Medical Clinic.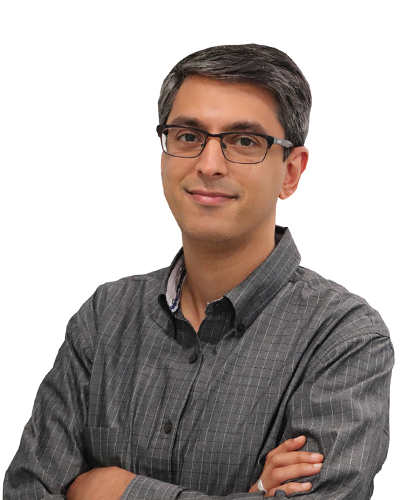 DR. ALIREZA HOOTKANI
PRIMARY CARE ORTHOPAEDIC SPECIALIST, MD, CCFP

Dr. Hootkani has been working as a physician since 1997. He is a board certified member of Canadian College of Family Physicians, a licentiate of Medical Council of Canada, and full-licensed member of the College of Physicians and Surgeons of British Columbia. Besides being a general practitioner, he completed orthopaedic surgery residency in Iran and obtained the first rank in the Iranian Orthopedic national board exam in 2003. He practiced as an orthopaedic surgeon in Iran for 10 years. Dr. Hootkani had the first rank during undergraduate and postgraduate training in Iran. He has also completed Medical Licensure Program for International Medical Graduates (MLPIMG) in Manitoba. Dr. Hootkani has a special interest in musculoskeletal conditions and sports medicine.
To see Dr. Hootkani please ask your doctor to send a referral to Sina Medical Clinic.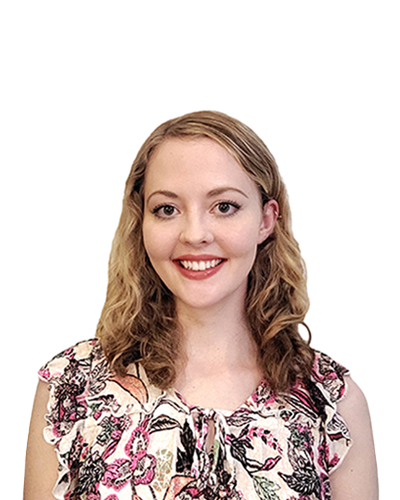 MS. SARAH VANDERMEER
REGISTERED NURSE, RN

Sarah was born in Vancouver and grew up in South Surrey. She completed her Bachelor of Science in Nursing (BsN) at Langara College in 2016 and has been working as a Registered Nurse in medical clinics around the lower mainland. She also recently finished a temporary line as a case investigator with the Covid-19 Management Team. Sarah started at Sina Medical in March 2022. In her free time Sarah enjoys exploring Vancouver as she has recently moved to Yaletown with her partner. She also enjoys reading books, painting, going for walks in nature, spending time with family/friends and her cat, Luna.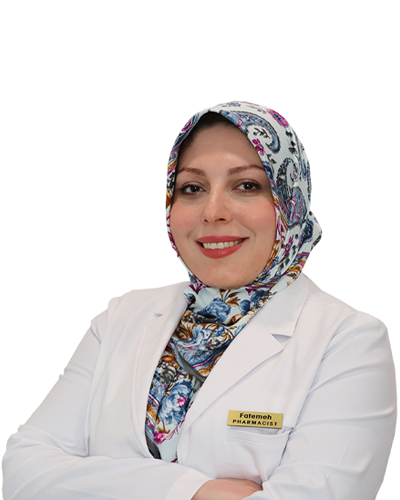 MS. FATEMEH SOLEIMAN-PANAH
PHARMACIST, PHARMACY MANAGER, RPh

Fatemeh was born in Iran and moved to Canada (Vancouver) with her family when she was 8 years old. She has been the Pharmacy Manager at Sina Pharmacy since its opening in 2014. She graduated from the University of British Columbia (UBC) in 2013 with a BSc in Organic Chemistry and BScP in Pharmaceutical Sciences. After graduation she completed additional pharmacy training through the University of Florida towards a PharmD program. She has also received specialized training and certification in compounding from the Professional Centers of America (PCCA) in Houston, TX and the American Academy of Anti-Aging Medicine (A4M). As a compounding clinical pharmacist, she has extensive knowledge in compounding medications such as Bio-identical Hormone Replacement Therapy (BHRT), dermatological treatment options, and pain management compounding. Fatemeh is a licensed Clinical Homeopath; she received her homeopathy training and certification through the Center for Education and Development of Homeopathy (CEDH) in 2019. Fatemeh works closely with her patients and other healthcare professionals to optimize her patients' treatment protocols and is passionate about individualized health management and patient care beyond prescriptions. She offers seminars for patients and health professionals on a wide range of topics including pharmacy compounding and their benefit to patients, nutrition, lifestyle, anti-aging, and more.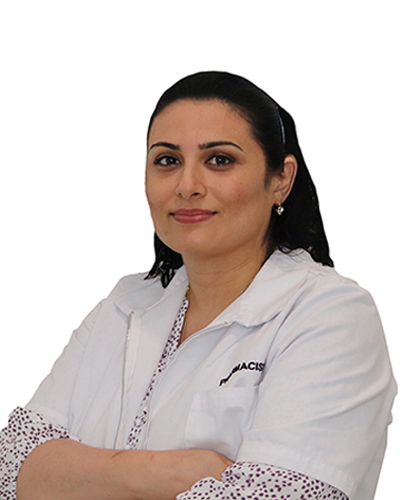 MS. NASIM MEHREGAN
PHARMACIST, RPh
Nasim was born in Tehran, Iran and grew up in Behshahr, Iran. She attended Tehran University of Medical Sciences from 1994-2001 where she received her Pharm D degree in Pharmaceutical Sciences. She worked as a community pharmacist for 15 years in Tehran. Meanwhile, as her kids were growing up, she created and published several music CDs and science fiction books for children and adolescents. She later moved to Vancouver with her family in 2015. She has a passion for natural treatment options for skin and hair and that is why she worked on designing 100% natural and organic face scrubs for acne prone skin. She registered her products with Health Canada in 2017. She successfully completed the evaluation exam of the PEBC (Pharmacy Examining Board of Canada) and was among the top 25% of passed candidates and attended the UBC bridging Program in 2018. She is a full-licensed pharmacist and a member of the College of Pharmacists of British Columbia. During her practice in Iran and Canada, she has always been interested in studying about clinical pharmacology which is a topic that discusses how a medication works in the body, why it produces a special side effect and why it has interaction with other drugs. She loves to share and discuss these topics with her patients to ensure they are fully aware of the details about the medications they take. Outside of work she enjoys spending quality time with her friends and family, reading, and listening to music.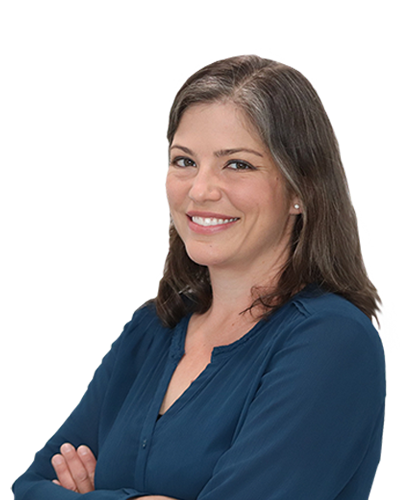 DR. MIRANDA WILEY
NATUROPATHIC DOCTOR, ND

Dr. Miranda Wiley, ND, graduated with a BSc in Human Nutrition from the University of British Columbia. She later graduated from the Boucher Institute of Naturopathic Medicine in British Columbia in 2009 and after graduating she spent a year as Clinical Resident at Boucher, then as that drew to a close in late 2010 she started a private practice in beautiful Tsawwassen, BC. Dr. Wiley now practices at Sina Pharmacy & Health Centre in Vancouver. She has been practicing naturopathic medicine for almost 10 years. Dr. Wiley seeks to identify and address the root causes of her patients' physical, mental, and emotional health concerns. She grew up in the arts but was always drawn to science and mathematics in school, and finds the blend of scientific knowledge with the creativity required to treat the unique needs of individual patients invaluable in her naturopathic medical practice. Patients cannot be treated successfully with a cookie cutter approach, and yet the results of each patient's treatment helps to clarify the benefits of specific therapies, diets, and interventions. Her primary areas of interest are digestive health (the root of all wellness!), mental health, pregnancy and children, the stress-sleep continuum and all of the hormonal imbalances that are at play there (adrenals, thyroid, pituitary, pancreas, pineal gland, and even liver), women's health from PMS to menopause, and immune balance (allergies, auto-immune disorders, immune fortitude). In her practice, Dr. Wile uses diet and lifestyle changes, supplements, herbs, prescriptions, acupuncture, Bowen therapy, NET (Neuro Emotional Technique), biotherapeutic drainage as needed to address health concerns in her patients. When not in practice she is a full-time, hands-on mum to her 6-year-old son (a former 26-week preemie and NICU alumni!) and 2-year-old daughter. She spends time with her husband and kids exploring nature, making nutritious meals, and building forts in the living room.

For more information about Dr. Wiley's services and booking an appointment CLICK HERE.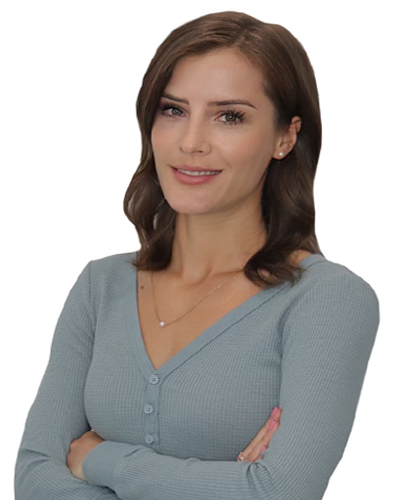 DR. EKATERINA KRANTSEVICH-RIEHL (DR. KATE)
NATUROPATHIC DOCTOR, ND

Dr. Kate grew up with her family in Minsk, Belarus and immigrated to Toronto Ontario at the age of 12. She later moved to British Colombia where she grew up. She took 6 years off after graduating high school before starting university in order to work various jobs and to find a career that she was passionate about. This brought her to going back to university for her degree in biology and then later to attain her Doctor of Naturopathic Medicine. She earned her Bachelor of Science from the University of the Fraser Valley in 2015, majoring in Biology and Pre-Medical Concentration. She then followed to earn her Doctor of Naturopathic Medicine at the Boucher Institute of Naturopathic Medicine in 2019. She is an active member of the British Columbia Naturopathic Association (BCNA), College of Naturopathic Physicians of British Columbia (CNPBC) and Canadian Association of Naturopathic Doctors (CAND). Although symptoms management is extremely important, she strives to find the underlying cause for the bothersome symptoms in order to achieve optimum results. Her assessment tools include, but are not limited to, detailed medical history, physical exams, along with appropriate laboratory and diagnostic testing. She is currently accepting new patients and looks forward to working with you on your individual goals of health and wellness along with disease treatment/prevention. In her spare time she enjoys spending time with her husband and two dogs, baking, traveling and trying various wines and cuisines.

For more information about Dr. Kate's services and booking an appointment CLICK HERE.
BEAUTY & MEDICAL AESTHETICS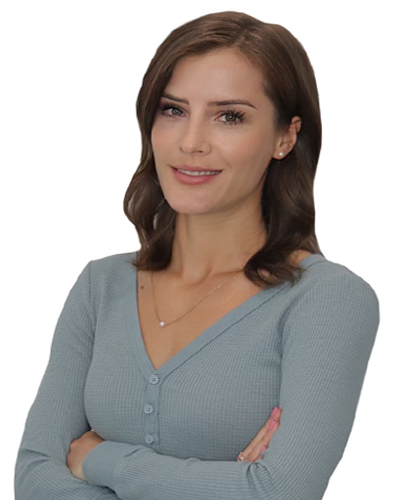 DR. EKATERINA KRANTSEVICH-RIEHL (DR. KATE)
NATUROPATHIC DOCTOR, ND

Dr. Kate is a naturopathic doctor who, in addition to naturopathic services, offers the following beauty services:

PRF (Platelet Rich Fibrin) PRF (Platelet Rich Fibrin) is the new generation PRP. It is a natural aesthetic procedure using your own blood for facial rejuvenation and hair restoration. PRF is used in the same manner as PRP (platelet rich plasma), for hair restoration, scar reduction, hyperpigmentation, fine lines and wrinkles, enlarged pores, sun damage, Volume loss in various area of the face, neck rejuvenation and stretch marks. Unlike PRP, PRF has no additives. It contains more growth factors, white blood cells and 10x more platelets than PRP. Growth factors are released at the time of the procedure, 7 days after the procedure and 10 days after the procedure. For best results it is recommended to complete 2-3 treatments initially 4-6 weeks apart, then follow up with 1-2 treatments per year. For hair restoration it is best to do at least 3 treatments 4 weeks apart.

Microneedling Micro-needling with a medical grade micropen is an aesthetic technique used to reduce appearance of scars, fine lines & wrinkles, enlarged pores, hyperpigmentation and stretch marks. The medical grade micropen uses 12 tiny surgical steel needles to penetrate the dermis. Micro-needling is either combined with Hyaluronic Acid or for even better results PRF. Micro-needling stimulates cell turnover and regeneration along with collagen production. Micro-needling with PRF has additional benefits of white blood cells, growth factors, vitamins and minerals and platelets being delivered deep into the dermis layer. For best results it is best to get a micro-needling facial 2-3 times 4-6 weeks apart, then repeat 1-2 times per year for maintenance. For acne scarring, depending on the depth and the amount of the scars more than 3 treatments may be needed.

For more information about Dr. Kate's services and booking an appointment CLICK HERE.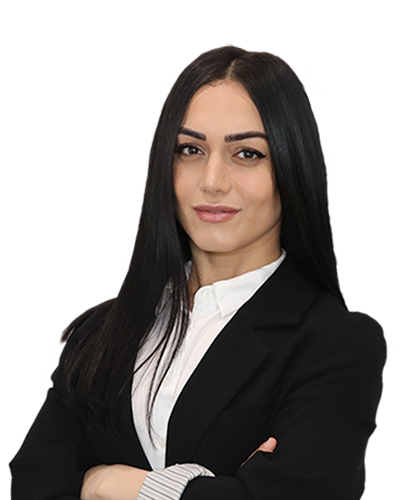 MS. MARYAM GOLDAN
CLINICAL COUNSELOR, MCP, RCC

Ms. Maryam Goldan is a registered clinical counselor and a certified EMDR therapist, with over 5 years of experience in the field of mental health and wellness. She obtained her master's degree in clinical psychology from Adler University in Downtown Vancouver. Ms. Goldan specializes and has worked extensively with a variety of trauma and mental health issues. She offers individual therapy, EMDR, and life coaching to help her clients uncover the hidden blocks that are holding them back in life, and to empower them to utilize their inner power for transformation and happiness.

For more information about Ms. Goldan's services and booking an appointment CLICK HERE.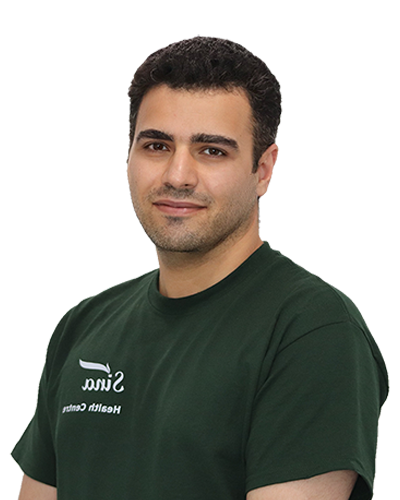 SADEGH AHMADI
MEDICAL CLINIC MANAGER, PhD

Sadegh was born in Iran and after receiving his Master's degree from Sharif University of Technology in Tehran, Iran he moved to Utah, USA in 2007 to complete his PhD in Mechanical Engineering at Brigham Young University. He successfully completed his PhD in 3 years in 2010. He later moved to Canada and completed two years of Post Doctorate research at Simon Fraser University. Being passionate about helping people and running a business he started Sina Pharmacy (and now Sina Health Centre) with his family in 2014 and he has been the Sina Clinic Manager since its opening in 2018. Given his engineering and programming background he has written computer programs to optimize the scheduling for the Clinic's website and has been managing all aspects of the health centre since its opening.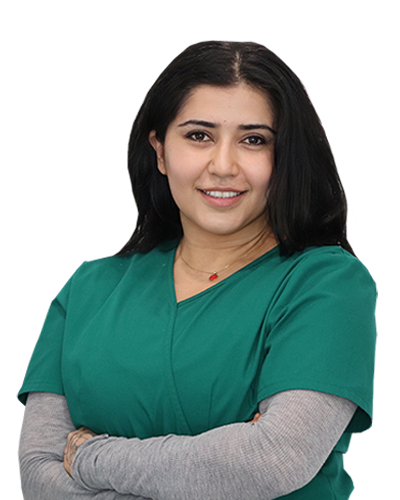 LAYLA MOHSENI
MEDICAL OFFICE ASSISTANT, BA

Layla has been working at Sina Health Centre since February 2020. Layla became a yoga teacher at 19 and since then has completed three Yoga teacher trainings while completing an English literature degree at UBC and continuing a double major in Psychology. Layla has been teaching yoga and mindfulness to young adults since 2010 in Canada, Iran and Thailand. After travelling for over ten years, Layla finds that she thrives best in a community of heart centered individuals who are looking to make the world a healthier place to live in for the future generations to come. Layla has been studying herbalism and reflexology of Chinese Medicine under the teaching of Mantak Chia. She is a member of the School Board Community team in Vancouver and is actively trying to introduce more physical activity within the school system criteria. During her spare times she enjoys translating Persian poetry and meditating in nature.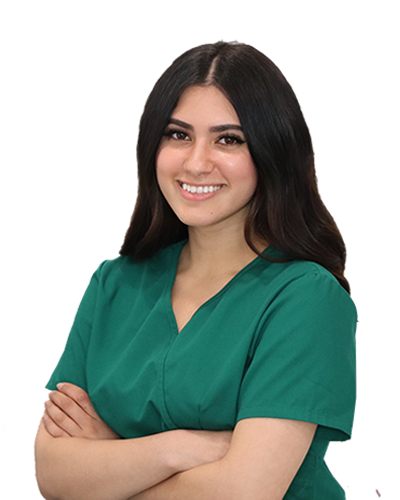 ESTHER LOVETT
MEDICAL OFFICE ASSISTANT

Esther has been with Sina Health Centre since December 2020. She has successfully completed her MOA course in Vancouver and shortly after began working as a medical office assistant, now with almost 2 years of experience. Esther has a passion in fine arts - performing and teaching classical piano, painting, and photography. During her off-time she enjoys spending time with family and exploring the beautiful outdoors of BC.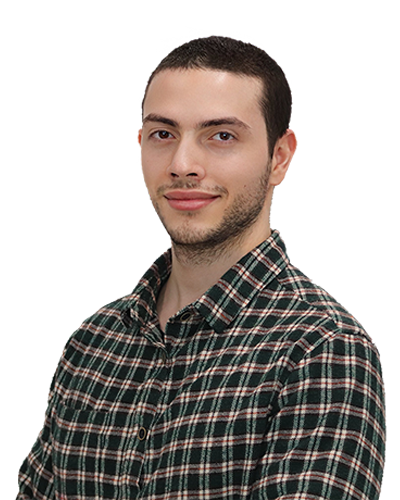 ALI SOLEIMAN-PANAH
COMPOUNDING PHARMACY ASSISTANT, BSc

Ali was born and raised in Vancouver, BC and completed his undergraduate degree (BSc) in Biology at the University of British Columbia in 2020. Prior to his graduation he worked part-time as a pharmacy assistant at Sina Pharmacy. After his graduation, he received additional training in pharmacy compounding and has been working as a full-time compounding pharmacy assistant at Sina Pharmacy since then. During his free time he loves to spend time with his family, explore the beautiful sceneries around BC, and cook for his family and friends.
AIME HO
PHARMACY ASSISTANT