Shingles vaccine info –updated on March 21, 2022
SHINGLES (SHINGRIX) VACCINE – HAVE IT DONE AT SINA PHARMACY
*** We are running a Shingles vaccine campaign at Sina Pharmacy. Book an appointment to have your vaccines done ***
March is Shingles Awareness Month. To honor this we would like to promote getting vaccinated against this common and uncomfortable viral infection.  Sina Pharmacy has started  a new Shingles vaccine campaign. Our registered nurse (RN) or pharmacists can have a 15-minute appointment to go over your questions, check the criteria to see if you qualify for a publicly funded vaccine, and administer the shot.   You can make your appointment by following the instructions below. After booking your appointment please make sure to fill the Consent Form and the COVID Questionnaire and submit it to us before your appointment.  Please make sure to read the FAQ section below where the answer to most of your questions can be found.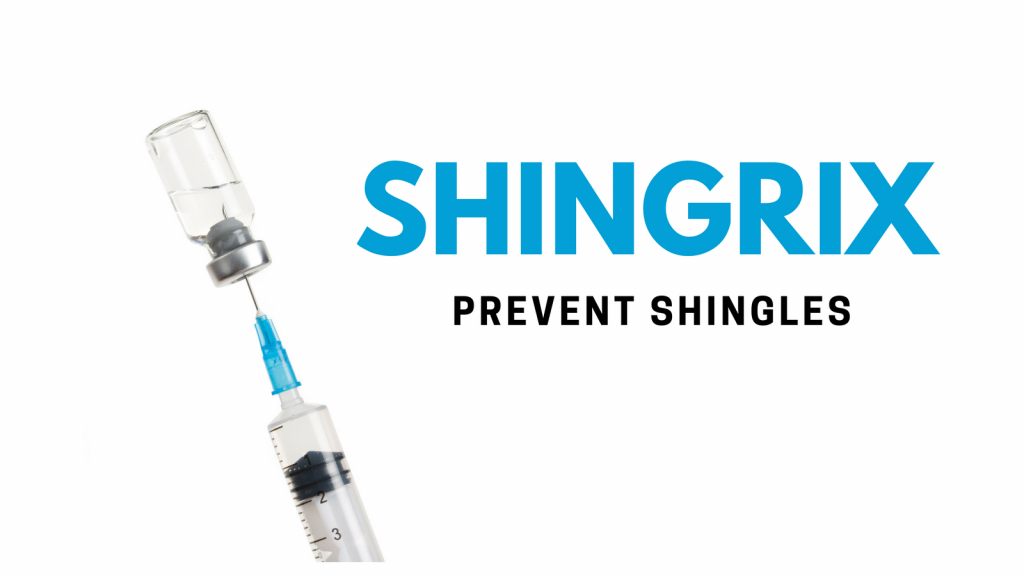 There are two Shingles vaccines  available in Canada: Shingrix ® and Zostavax ® II.   Shingrix contains an inactivated form of the varicella-zoster virus and Zostavax contains a live, weakened form of the virus. Shingrix is 97% effective at preventing herpes zoster (shingles) in adults over 50 whereas the Zostavax shot is 50-64% effective in preventing shingles in those 50-70. Shingrix is the recommended vaccine for preventing Shingles as it has higher efficacy. Zostavax may be given to adults 50 and older who cannot receive Shingrix due to an allergic reaction.
INSTRUCTIONS :
Step 1: Check to see if you qualify for a public Shingles vaccine
Step 2: Book an appointment
Step 3: Download and fill out the consent form
Step 4: Email a copy of your completed form right after making your appointment.
Step 5: Read the instruction below about how to prepare and come in person for your appointment. 
1. DO YOU QUALIFY FOR FREE SHINGLES VACCINE?
The Shingles vaccine is not free in B.C. As of February 1, 2021, Shingrix® vaccine coverage is only available at no cost to First Nations Elders who are 65 years old and older. The fee for each dose of Shingrix is $160 and you need to have two doses to develop full immunity.
NOTE: Most extended insurance companies cover the cost of Shingles vaccines. If you do not qualify for the public one, you can check with you extended insurance company for coverage terms.
2. BOOK YOUR APPOINTMENT
How to book your appointment: 1. select "Shingles Vaccine" from the Service tab below, 2. choose the appointment date and time, 3. provide your personal info, and 4. submit the data.
Reduce your health risks and have your Shingles vaccine done — All you need is your provincial health card & 15 minutes of your time.
4. Upload and return your Consent FOrm
Once you book your appointment, you should receive a confirmation email. You can return your completed consent form by replying to that email or send a copy directly to info@mysina.ca.  Please make sure to write the subject line of your email as follows: "Shingles Vaccine Consent Form – YourLastName, YourFirstName". 
5. instructions about how to prepare and come in person for your appointment
Have your BC Care Card or BC Services Card ready for patient identification

Wear a mask or face covering to help protect yourself and our staff giving your injection

Upon entering our facility, please sanitize your hands right away using the sanitizer by the entrance doors and follow the instruction on how to enter the room for receiving your vaccine.

Please wear a short sleeve shirt to make it easy for our pharmacist to give you the shot in your arm.

You will be asked to wait for around 15 minutes after the shot just in case you have a rare reaction to the shot.

To avoid having too many patients waiting around in the pharmacy please stay sitted after your appointment and if you would like to browse around to pickup products please ask for staff help to minimize your time in the pharmacy and allow other patients to enter safely.

Please come in on your own, without additional persons or children, unless you require the assistance of a caregiver.

Please bring in as few belongings as possible as there will not be any space to put additional belongings.