AESTHETICS & BEAUTY SERVICES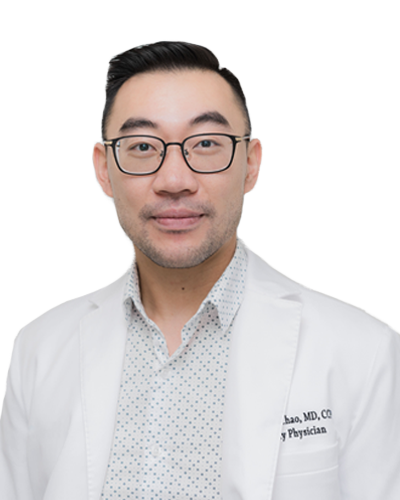 Dr. Chao is a family physician with a special interest and focused practice in dermatology and medical aesthetics. He completed medical school at the University of Calgary in 2014 and postgraduate residency training in Family Medicine at the University of Alberta in 2018. He has received training from numerous dermatologists at the University of Ottawa and University of Alberta and practiced with various dermatologists in Edmonton, AB and Burnaby, BC. He provides patient-centred, evidence-based care for dermatologic and medical aesthetic concerns. 
Currently Dr Chao offers following dermatology services:
Here is the breakdown of his fees:
– Initial Consultation for Assessment: $150. If you go ahead for receiving BOTOX/Filler then this fee will be deducted from your total treatment fee. 
– BOTOX: $11/Unit
– Filler: $700/Vial
– Skin Condition Consultation: $320. This fee includes his assessment and diagnosis of the condition. 
Book an appointment with Dr Chao, MD