BOTOX® COSMETIC INJECTION
What is BOTOX®: BOTOX® is a treated toxin produced by the bacterium Clostridium botulinum called botulinum toxin. It is used medically to treat certain muscular conditions and cosmetically remove wrinkles.
How can BOTOX® help me: while you may have earned every one of your worry lines, you don't have to show them if you don't want to! If dynamic wrinkles are starting to make you look older or more negative, BOTOX® can help restore the rested, confident appearance you desire. BOTOX® is a remarkably safe and effective treatment which can help you control your facial expressions so that you don't look angry or worried when you aren't. BOTOX® treatments can help prevent the unintended display of negative feelings, and as such help some people express themselves more accurately. Injected around the skin wrinkles, BOTOX® makes the underlying muscles relax and stop pulling the skin.
Is it safe: side effects caused by injections of BOTOX® are not severe nor long lasting and are easily improved.
Is it painful: pain during injection of BOTOX® is minimal. Numbing creams may be used to alleviate discomfort. No pain is expected after the procedure.
How long does the effect last: effect usually lasts anywhere from 3—6 months. 
Of all practitioners, dentists extensively study the musculoskeletal and nerve make-up of the face, and meticulous facial injections is part of the daily practice of any dentist. All Botox treatments and consultations are performed by Dr. Farah Zakeri, a practicing Dentist from Delta, BC with over 25 years of experience in dental medicine. Dr. Zakeri is an Allergan Certified BOTOX® injector and has been performing BOTOX® treatments at her own private dental office in Delta, BC. She will be performing all BOTOX®  treatments and consultations at Sina Pharmacy at 505 Smithe St. in Vancouver from now on. Dr. Zakeri uses only FDA-approved Allergan BOTOX®, ensuring safe, predictable results and has the experience to customize your treatments, minimize side effects, and provide a long-lasting, natural looking result.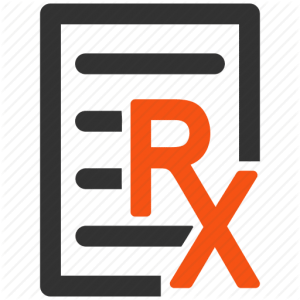 SAVE YOUR RECEIPTS!
All BOTOX® cosmetic treatment expenses that are not covered by a drug plan or health spending account are a tax-deductible medical expense.
BOTOX® consultation and treatment can usually be arranged within two or three weeks. If you wish, treatment can be done on the same day as the consultation.
To book an appointment for your free, complimentary consultation please send us your request: