DR. SIMA AMID
FAMILY DOCTOR & DIRECTOR, MD, CCFP
Dr. Sima Amid graduated from family medicine residency at University of British Columbia (UBC) in 2015. After residency, she worked with the most vulnerable population in the Downtown Eastside for 2 years. There, she focused on helping patients with addiction, chronic disease management, and mental health. Subsequently, she worked in a refugee clinic in Vancouver where she helped provide medical services to recent refugees to Canada. She found this experience fascinating and very rewarding. She has been working as a Community Primary Care Provider and Family Doctor at Sina Medical Clinic since its establishment in 2018. Dr. Amid enjoys all aspects of family medicine, but has a special interest in chronic disease management and woman's health. Additionally, she is comfortable performing some minor procedures such as biopsies, and mole removals. When Dr. Amid is not practicing medicine, she enjoys her other passions (oil painting, travelling, and spending time with her family and friends).
DR. KATAYOUN (KATHY) RAHNAVARDI
FAMILY DOCTOR, MD, CCFP, COE
DR. CAROLYN PASKO
MEDICAL DOCTOR, MD, CCFP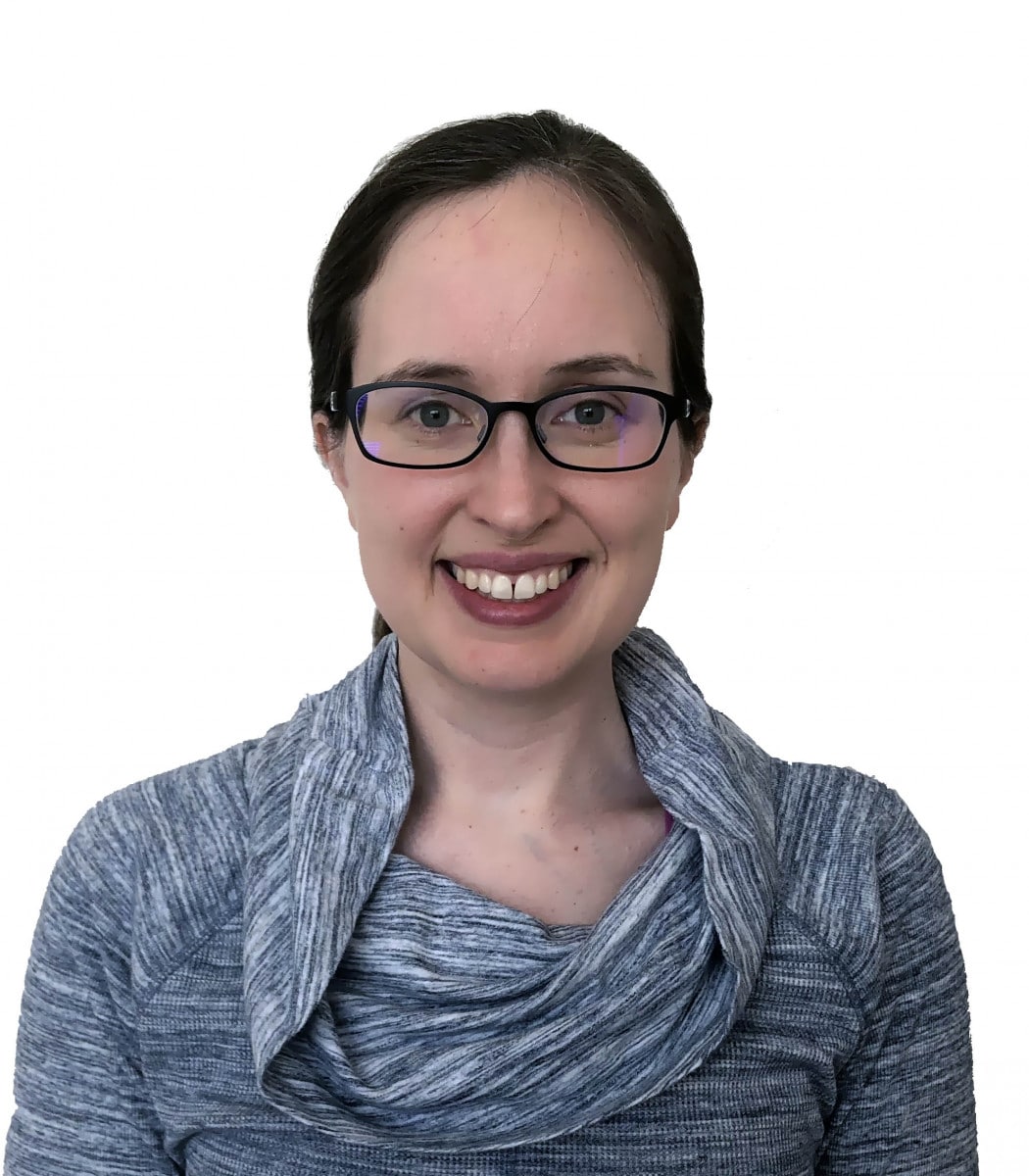 Dr. Carolyn Pasko completed her medical degree and family medicine residency at Queen's University in Kingston, Ontario. She spent a few years practicing in Southwestern Ontario before moving to Vancouver in 2018. She has a special interest in women's health (including IUD insertions and contraceptive advice) and minor procedures (including biopsies, injections and minor skin surgeries) and has completed additional training in these areas. Outside of medicine she enjoys baking, traveling and exploring the outdoors.
DR. NOOSHIN NIKOO
FAMILY DOCTOR, MD, MHSc, CCFP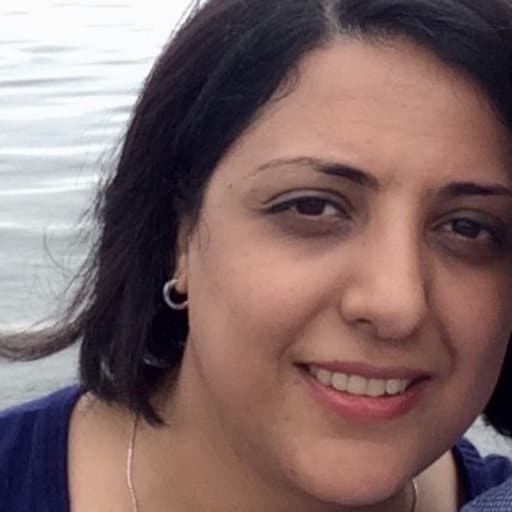 Dr. Nooshin Nikoo completed her medical degree in 2000. She completed her family medicine residency at University of British Columbia (UBC). She is certified by the College of Family Physicians of Canada (CCFP ) and has a Masters of Health Sciences (MHSc) from UBC.  She is also a current Faculty Member in the Department of Family Medicine at UBC. She has a special interest in patient-centered general medicine and the health of the vulnerable.
DR. CHEN (CHRISTINA) WANG
FAMILY DOCTOR, MD, CCFP
Dr. Christina Wang was born in China and grew up in Vancouver; she is fluent in both Mandarin and English. She ventured to the East coast for her undergrad years and returned back home to University of British Columbia (UBC) for her medical school and residency training. She provides her patients comprehensive primary care, taking care of newborns, young families, and also geriatric patients. Having recently completed her residency training, she is a believer in "growing with my patients". Outside of work, she enjoys reading, yoga, snowboarding and taking full advantage of the natural wonders in BC.
DR. AYDIN TAVAKOLI
MEDICAL DOCTOR, MD, CCFP
Dr. Aydin Tavakoli has dual accreditation with the College of Family Physicians of Canada and the American Board of Family Medicine. He has broad interests in his medical practice and welcomes walk-in patients at Sina Medical Clinic a few days a month. He also performs some minor surgeries as well as Trigger Point Injections for pain management. He is fluent in French, Spanish, Farsi and English.
DR. JASON CHHINA
MEDICAL DOCTOR, MD, CCFP

Dr. Jason Chhina is locally raised in BC, completed his residency at St. Paul's hospital in Vancouver. His areas of practice are emergency medicine, rural family medicine and sports medicine. He treats a majority of myofascial pain, specializing in trigger point injections and ultrasound guided joint injections. He has also been involved in research in the area of mental health post-concussion. Dr. Chhina graduated from UBC family medicine post-graduate program. He has done medical training at Boston University, McMaster University, and Dalhousie University, and he has worked at over 20 different hospitals including St. Paul's Hospital in Vancouver.  He believes in a mix of modern and natural medicine. When he is not working, he enjoys hiking, playing different sports (football, basketball, rugby, and weightlifting) and being outdoors.
DR. ERIK ZANNIER
MEDICAL DOCTOR, MD, CCFP
Dr. Erik Zannier completed his medical degree at the University of Ottawa. He has since moved out west to complete his residency at St. Paul's Hospital and has made Vancouver his new home. He has broad interests and has completed extra training in maternity as well as Gay Men's Health. He can also speak French and has studied Italian abroad. Outside of work, he enjoys photography and taking in the many sights around British Columbia. He looks forward to seeing walk-in patients a couple of nights a week at Sina Medical Clinic.
DR. SAEEDREZA GANJIZADEH-ZAVAREH
INTERNAL MEDICINE SPECIALIST, MD. MHSc. ABIM. FRCPC
Dr. Saeedreza Ganjizadeh-Zavareh was born in the City of Zavareh in Iran. He was accepted to Isfahan Medical School in 1986 and after graduation he worked as a family doctor in rural cities in Iran specifically seeing patients in the area of addiction and pain management. Shortly after, he immigrated to Canada and he received his Masters of Epidemiology from the University of British Columbia (UBC) in 2006. A year later, in 2007, he was accepted into Internal Medicine Residency. He received his Internal Medicine Certification from the Royal College of Physicians and Surgeons of BC in 2011. He has been working as an Internal Medicine Specialist for the last 10 years. He is a Staff Internal Medicine Specialist at Langley Memorial Hospital, Ridge Meadows Hospital, UBC Health Sciences Centre Hospital, Vancouver General Hospital, and VGH – Gordon and Leslie Diamond Health Care Centre. He also has clinic associations with the Chest Pain Clinic – Langley Memorial Hospital (FHA). Dr. Saeedreza Ganjizadeh-Zavareh accepts referrals for all types of internal medicine care such as: Diabetes mellitus, Hypertension, Liver Disease – Including medication dose adjustment, Kidney Disease – Including medication dose adjustment, Dyslipidemia, Chest Pain, Dyspnea, Pain (any kind), Chronic Dizziness or Vertigo, Syncope, Jaundice, and Chronic Iron Deficiency Anemia. Urgent referrals are generally seen within one week.
DR. FARIBA MOHTASHAMI
GYNECOLOGIST (OB/GYN), MD, FRCSC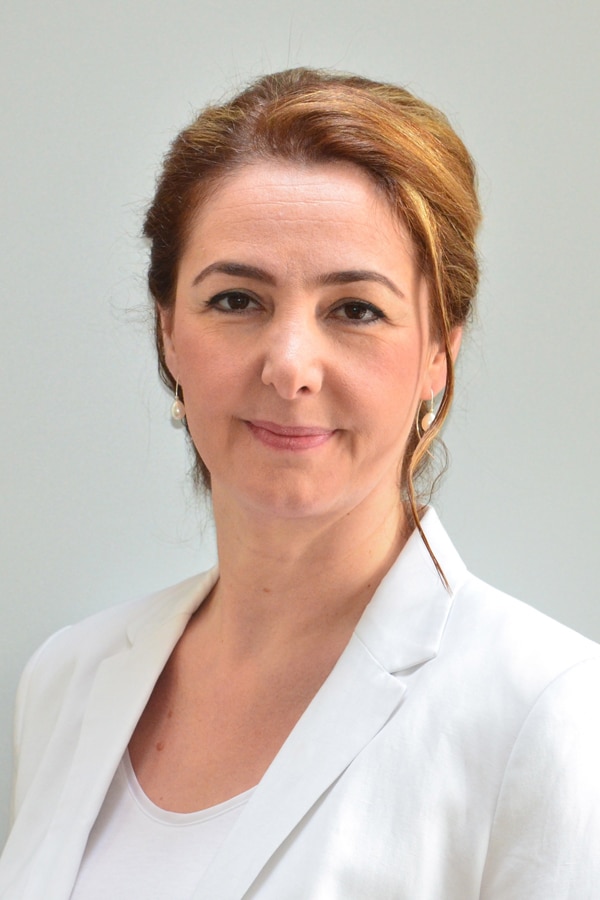 Dr. Fariba Mohtashami is a Staff Gynecologist at St Paul's Hospital, Vancouver where she is also Site Director, Postgraduate Residency Program. These positions compliment her position as Head of the Division of General Obstetrics and Genecology within the Department of Obstetrics and Genecology, Faculty of Medicine, University of British Columbia (UBC) where she is appointed as a Clinical Associate Professor. Dr. Mohtashami completed her medical degree, specialist training and residency in Obstetrics and Gynecology in 1997 before immigrating to Canada in 2002. At the University of British Columbia, Vancouver, she gained her Canadian credentials after a 5-year residency, which she completed in 2009. At the completion of her OB/GYN residency at UBC she received the "Laparoscopy Award", presented to the Chief Resident exhibiting the best proficiency in minimally invasive gynecologic surgery. With a keen interest in advanced laparoscopic (keyhole) and hysteroscopic surgery, Dr. Mohtashami received further advanced laparoscopic surgical training during her subspecialty training at the University of Saskatchewan in 2011 – 2012. Here she completed an official Fellowship in Minimally Invasive Gynecologic Surgery to achieve her professional goal of being an advanced pelvic surgeon. Gynecology practice and gynecologic surgery are her passion and reflecting this, Dr. Mohtashami is highly awarded and a regular Chair Person, Speaker and Faculty at a variety of international and national conferences and post-graduate courses in the USA, France, and South Africa. Dr. Fariba Mohtashami also trains and instructs UBC OB/GYN Residents and UBC Medical Students in gynecology and gynecologic surgery. In recognition of this, she recently was honored with the 2019 Award for Excellence in Community Practice Teaching – VFMP. Dr. Fariba Mohtashami accepts referrals for all types of gynecological care such as: abnormal bleeding, fibroids, pelvic organ prolapse, urinary incontinence, endometriosis, ovarian cysts, and contraception. Urgent referrals are generally seen within two weeks and she offers gynecologic surgery at St Paul's Hospital, Vancouver, and day surgery at B.C. Women's Hospital and Heath Centre, Vancouver, and at Delta Hospital, Delta. Dr. Fariba Mohtashami is constantly improving her own skills by learning new techniques in various subspecialties of gynecologic surgery and by working with some of the best surgeons in Vancouver and the BC lower mainland on a regular basis, and world-wide e.g. Europe, USA and South Africa. Likewise, she mentors, trains and assists her OB/GYN colleagues in the Fraser Health Authority, Providence Health Care, and Vancouver Coastal Health in advanced gynecologic surgery technique. She has relocated her office to downtown Vancouver to be closer to St. Paul's Hospital, one of UBC's major teaching hospitals. For more information about Dr. Mohtashami, please visit HER WEBSITE.
BEAUTY & MEDICAL AESTHETICS
DR. ALEX SASI
MEDICAL DOCTOR, MD, CCFP
Dr. Alex Sasi is offering skin consultation and aesthetics/beauty services at Sina Medical Clinic. Dr. Sasi is a practicing medical practitioner with a special interest and training in treatment options for various skin conditions as well as Aesthetics Medicine including BOTOX (cosmetics and therapeutics), Dermal Filler, and Chemical Peels. He is certified through the prestigious American Association of Aesthetics Medicine and Surgery (AAAMS) in Beverly Hills and has over 5 years of experience in Aesthetics Medicine. He has succeeded to obtain fresh, rejuvenated, naturally looking skin for his patients and he would love to help you achieve these results too.  He can also see patients for skin conditions including Acne, Eczema, Psoriasis, Xerosis, Hyperpigmentation, Melasma, and various form of scars.
For more information about Ms Goldan's services and booking an appointment CLICK HERE
DR. MIRANDA WILEY
NATUROPATHIC DOCTOR, ND

Dr. Miranda Wiley, ND, graduated with a BSc in Human Nutrition from the University of British Columbia. She later graduated from the Boucher Institute of Naturopathic Medicine in British Columbia in 2009 and after graduating she spent a year as Clinical Resident at Boucher, then as that drew to a close in late 2010 she started a private practice in beautiful Tsawwassen, BC. Dr. Wiley now practices at Sina Pharmacy & Health Centre in Vancouver. She has been practicing naturopathic medicine for almost 10 years. Dr. Wiley seeks to identify and address the root causes of her patients' physical, mental, and emotional health concerns.  She grew up in the arts but was always drawn to science and mathematics in school, and finds the blend of scientific knowledge with the creativity required to treat the unique needs of individual patients invaluable in her naturopathic medical practice.  Patients cannot be treated successfully with a cookie cutter approach, and yet the results of each patient's treatment helps to clarify the benefits of specific therapies, diets, and interventions. Her primary areas of interest are digestive health (the root of all wellness!), mental health, pregnancy and children, the stress-sleep continuum and all of the hormonal imbalances that are at play there (adrenals, thyroid, pituitary, pancreas, pineal gland, and even liver), women's health from PMS to menopause, and immune balance (allergies, auto-immune disorders, immune fortitude). In her practice, Dr. Wile uses diet and lifestyle changes, supplements, herbs, prescriptions, acupuncture, Bowen therapy, NET (Neuro Emotional Technique), biotherapeutic drainage as needed to address health concerns in her patients. When not in practice she is a full-time, hands-on mum to her 6-year-old son (a former 26-week preemie and NICU alumni!) and 2-year-old daughter.  She spends time with her husband and kids exploring nature, making nutritious meals, and building forts in the living room.
For more information about Dr. Wiley's services and booking an appointment CLICK HERE
DR. EKATERINA KRANTSEVICH-RIEHL (DR. KATE)
NATUROPATHIC DOCTOR, ND

Dr. Kate grew up with her family in Minsk, Belarus and immigrated to Toronto Ontario at the age of 12. She later moved to British Colombia where she grew up. She took 6 years off after graduating high school before starting university in order to work various jobs and to find a career that she was passionate about. This brought her to going back to university for her degree in biology and then later to attain her Doctor of Naturopathic Medicine.
She earned her Bachelor of Science from the University of the Fraser Valley in 2015, majoring in Biology and Pre-Medical Concentration. She then followed to earn her Doctor of Naturopathic Medicine at the Boucher Institute of Naturopathic Medicine in 2019. She is an active member of the British Columbia Naturopathic Association (BCNA), College of Naturopathic Physicians of British Columbia (CNPBC) and Canadian Association of Naturopathic Doctors (CAND).
In her spare time she enjoys spending time with her husband and two dogs, baking, traveling and trying various wines and cuisines.
She is currently accepting new patients and looks forward to working with you on your individual goals of health and wellness along with disease treatment/prevention.
For more information about Dr. Wiley's services and booking an appointment CLICK HERE
MS. MARYAM GOLDAN
CLINICAL COUNSELOR, MCP, RCC
Ms. Maryam Goldan is a registered clinical counselor and a certified EMDR therapist, with over 5 years of experience in the field of mental health and wellness. She obtained her master's degree in clinical psychology from Adler University in Downtown Vancouver. Ms. Goldan specializes and has worked extensively with a variety of trauma and mental health issues. She offers individual therapy, EMDR, and life coaching to help her clients uncover the hidden blocks that are holding them back in life, and to empower them to utilize their inner power for transformation and happiness.
For more information about Ms Goldan's services and booking an appointment CLICK HERE