Posted on
Digestive Health – Irritable Bowel Syndrome (IBS) & Small Intestine Bacterial Overgrowth (SIBO)
Where: Online Webinar
Topic: Digestive Health – Irritable Bowel Syndrome (IBS) and Small Intestine Bacterial Overgrowth (SIBO)
Date: April 27, 2021
Time: 06:00 PM Pacific Time (US and Canada)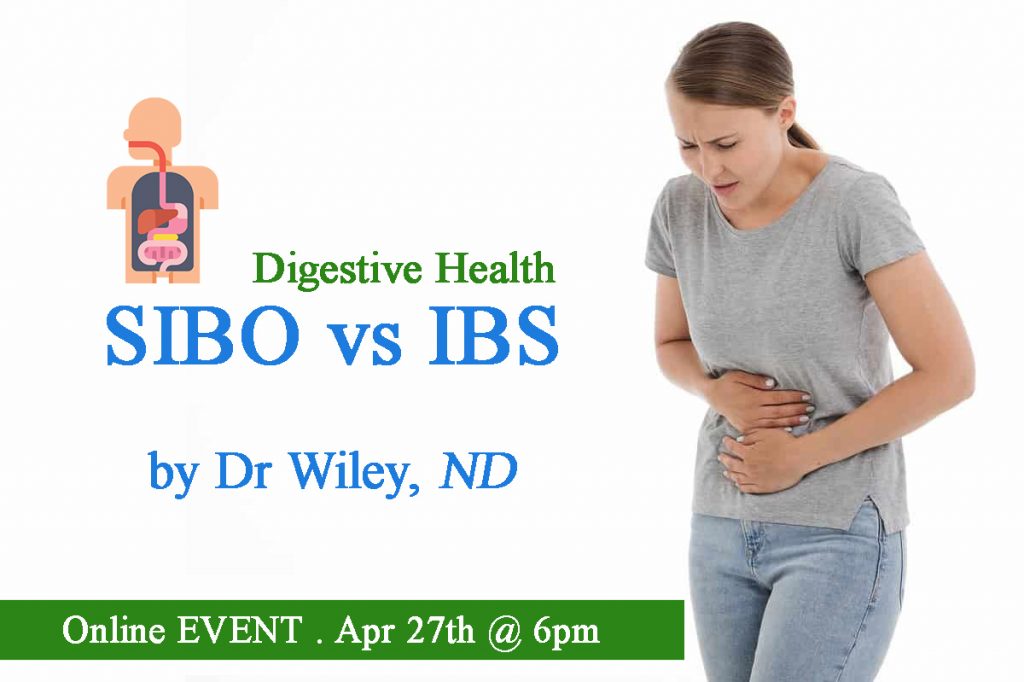 Presented by: Dr. Miranda Wiley, ND
Use this link to join the meeting: https://bit.ly/3n6MaMy
Meeting ID: 793 1927 5068
Password: sina123
April is IBS (Irritable Bowel Syndrome) month!
Digestive disturbances such as abdominal pain or discomfort, bloating, and variable stools that range from diarrhea to constipation can have a major impact on a person's quality of life.  Additional symptoms that can include mental health changes, skin conditions, joint pain, and fatigue may also accompany the digestive complaints of IBS.
Please join Dr. Miranda Wiley, ND for an overview of IBS symptoms and its connection to SIBO (Small Intestine Bacterial Overgrowth) which is commonly present in IBS sufferers.
---
If you plan to come to this event, please register below. If you have registered but cannot attend please use the form below to cancel your registration.
REGISTER HERE

CANCEL HERE