Posted on
FREE B12 SHOTS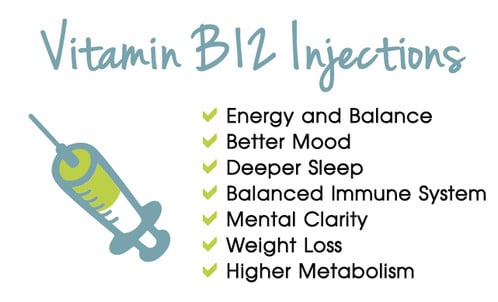 Where: Sina Pharmacy
When: Wednesday July 18, 2018 from 3-5pm
Stop by and join us for our FREE B12 Injection Event and become familiar with our naturopathic doctor, Dr. Heidi Lescanec, and the services she offers. No additional treatment cost is required for the free Vitamin B12 shots! Just register below so we would know how many shots we need to prepare.
About Dr. Heidi Lescanec, N.D.:
Dr. Lescanec obtained her naturopathic medical degree in 2002 from the National College of Naturopathic Medicine in Portland, Oregon. She has been practicing as a Naturopathic Physician for over 15 years. Dr. Lescanec has been selected as "The Readers' choice" and "Silver Winner" for the Top-Three Naturopathic Doctors in Vancouver in 2017 as selected by the Best of the City – West Ender.
Treatments:
Digestive Issues: SIBO, IBS, Food Sensitivities
Hormonal Imbalances: Thyroid Imbalances, Menstrual Irregularities, Menopause, Fertility
Skin Conditions: Acne, Eczema, Psoriasis, Scars
Mood: Depression, Anxiety, Stress
Fatigue/Insomnia
Allergies
Weight Management
Dr. Lescanec will be offering Naturopathic Services on Wednesdays & Thursdays at Sina Pharmacy. To book your appointment call 604-336-SINA or follow this link.