We are pleased to announce that Dr. Shaun Tregoning, M.D., F.R.C.S, Gynecologist (OBGYN) will be joining our team at Sina Pharmacy.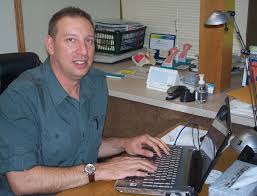 Dr. Tregoning is an assistant Clinical Professor at the University of British Columbia. He has been practicing at the Valley Fertility Centre - working in conjunction with Olive Fertility Centre Vancouver since April 2006. Dr. Tregoning is also the co-owner of the Abby Medical Laser Centre where he treats skin conditions by evaluating hormonal imbalances and is licensed to provide BOTOX® and Dermal Fillers for medical and cosmetic purposes.
Dr. Tregoning will be available to offer the following services at Sina Pharmacy:
Reproductive endocrinology and infertility evaluation and treatment
Family planning and contraception management (including: birth control pills, patch, injections, and IUD's)
Management of hormonal imbalances (e.g. abnormal or heavy bleeding, absence of menstrual cycle), fibroids, and ovarian cysts
Menopause medicine (e.g. management of perimenopausal symptoms, Bio-Identical Hormone Replacement Therapy, and osteoporosis prevention and treatment)
Skin care treatment options related to underlying hormonal imbalances (e.g. acne, hirsutism, and epidermal thinning causing aging skin)
BOTOX® and Dermal Fillers
Dr.
Tregoning
is available by
appointment only
.
No referral from your family doctor is needed
and if you are a BC resident and registered with the Medical Services Plan (MSP),
your appointment will be covered*
.
*Cosmetic treatment options are paid for privately.
To book an appointment, please contact Sina Pharmacy by phone (604-336-7462) or use the form below.